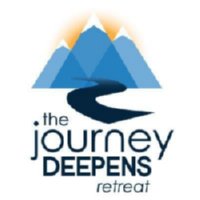 12 Jan

Is God Speaking to You about Missions?

Over the past few years, perhaps many years, some of you have been sensing God speaking to you about getting involved in missions. You are or were sensing God leading you in some way but not sure exactly what that meant. At the end of this month (Friday evening, Jan. 31 – Sunday noon, Feb. 2) there will be a weekend retreat at Warm Beach Camp near Stanwood, WA which is north of Seattle. The retreat is called "The Journey Deepens" and is specifically meant for people sensing God speaking to them about missions but who are not sure how to process that sense or what steps to take.

We would love to have you join us. There are some scholarship dollars available. Don't miss out over a shortage of money.  We'll work with you to make it happen.  It is highly likely that your attendance at TJD will be one of the most significant investments of time you could make. Thanks for considering the next steps in your missional journey. And yes, we'll be done in time so you can watch the Super Bowl.

Let me encourage you not to miss this great opportunity. It has been life-changing for many. As I said above, some scholarship help is available for ten people. If you will pay 1/3 the cost, and your church will pay 1/3, then Missions Fest will pay the remaining 1/3. Click here for more info and to register: Â There is an email address at the bottom of that page where you can write if you have questions or would like more info about the financial help available. We look forward to seeing you at the retreat.